Re-release of 2015 "Faces" shows the the magic of Mac Miller
Album Review: "Faces" by Mac Miller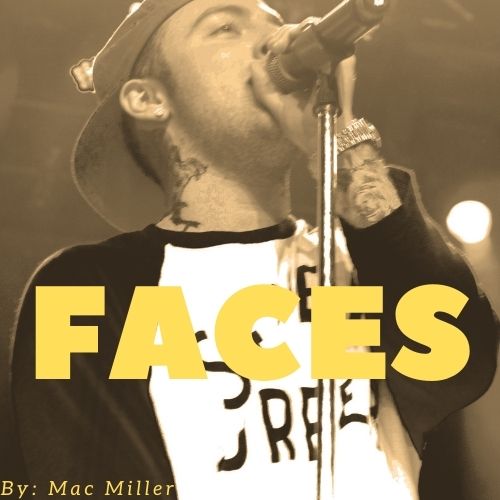 The most recent album rereleased by Mac Miller "faces" has the same feeling of tone that all of Mac miller's albums have. Mac in all of his albums being obsessed with death, ironically, gives the listener a new perspective of music or feeling that isn't normal. To have the ability to execute it the way Mac did will forever be unmatched.
A few staples in this album that would be a great representation of Mac Miller's style would have to be "Rain" (feat. Vince Staples). This song talks about the issues Mac went through while dealing with drug addiction and loss, Vince having been born in Compton during the 90's, talks about the loss of his good friend at a young age. This song really shows inside the mind of Mac Miller, Vince Staples, and creates a visual representation of the struggles both artists went through to get to this point. 
This album is a re-release, it was originally released in 2015 but taken off multiple platforms after Mac had a dispute with his record label. After the passing of Mac, the Label decided to release the rights to the album and give ownership to Mac's family.
At the request of his manager, the album was released as originally recorded and no songs were added or changed. This album is one of Mac Miller's Masterpieces, with masterpieces that perfectly portrayed emotion, "Angel Dust" would be a great example, this song speaks of struggles Mac had with family and past friends.
A lot of this album is based around Mac's innermost thoughts, songs like Friends (feat. ScHoolboy Q), Malibu, and here we go, all depict Mac's Mortality, "might die before detox."
The Pittsburgh Rapper truly believed he would not make it past this rough patch in his life, going through break up and completely changing his music style within 2 years of his last album changed the rapper for the worst. The Mac Miller seen in "watching movies with the lights off." And "K.I.D.S" seemed to have faded with mental health and addiction.
That Mac Miller was never heard again, after 2014 Mac's music genre switched to a more emo-pop. "Faces" was the start of this new faze by Mac, the reaction to this album by lifelong Mac Miller fans was nothing short of unsurprising. Many fans left Mac when he needed them most, in 2018 Mac released his own version of Faces, "Swimming" days before he passed. Many think it was his goodbye album and he knew he was going to die.
We will never know if Mac's Death was an intentional overdose due to mental issues, but his art will live for generations.
Leave a Comment