Start Healing Together: A Tale Of Grief and Growth
"The goal for our organization is trifold: to make members aware of their rights, to offer emotional support, and to direct them to helpful resources."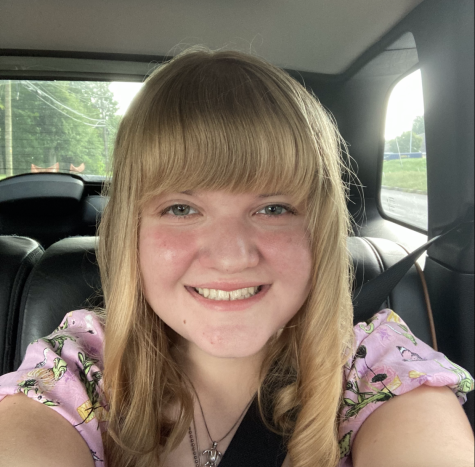 More stories from Kaitlin Swift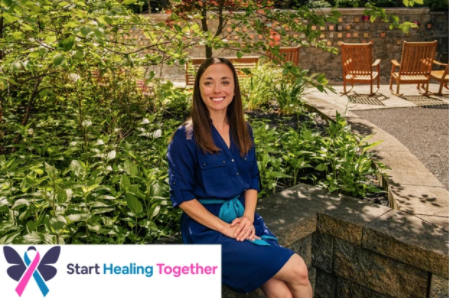 Grief is one of the most difficult emotions anyone can experience. It's full of sadness and sorrow, and without a proper support system in your life, it can seem nearly impossible to cope with loss.
   Mrs. Mancinelli is one of Eastern's remarkable English teachers. She has been working at Eastern for close to 8 years now, and aids students in finding ways to give back to the community.. 
   When Mrs. Mancinelli lost her infant son, Richard, to an emergency delivery, she was heartbroken. Pregnancy loss and infertility are very common, with 1 in 4 women experiencing pregnancy loss, and 1 in 8 experiencing infertility. However, many women don't know what resources there are to help them after experiencing a miscarriage or a stillbirth, due to the lack of information exposed to the general public.
   Mrs. Mancinelli launched Start Healing Together after attending a workshop offered by the NJEA, where she was informed that a bereavement leave could be used on a loss such as a miscarriage or a stillbirth.
   "I was unaware of this option. I experienced a miscarriage and an infant loss, but I never thought to ask for certain supports from my workplace. I figured that I could not have been the only teacher in the U.S. to feel this way, so I launched my organization as a way to support educators like myself," said Mancinelli.
   Start Healing Together's mission statement is to champion member advocacy by providing information, instruction, and support to help alleviate the stigmas surrounding pregnancy loss and infertility.
"The goal for our organization is trifold: to make members aware of their rights, to offer emotional support, and to direct them to helpful resources," said Mancinelli.
   Since Start Healing Together's beginning in 2016, Mancinelli has accomplished her goal and more. Start Healing Together works with teachers' unions and administrators to ensure that the educator is supported when returning to work. This includes breaking the news to students in an age-appropriate manner, giving tips to coworkers on how to provide support and navigate difficult conversations, and helping to set up a strong support system for the grieving staff member.
   "In the past year, I have published 8 articles, done three podcast interviews, shared 22 educator stories, established eight  Start Healing Together chapters, established the organization in six  states, partnered with 12 organizations/non-profits, and launched a three-part family building workshop series with the NJEA," said Mancinelli.
   While Mancinelli may be the face of the organization, Mr Kemery, the Vice President and Senior Advocate, helps to do a lot of the behind-the-scenes work of Start Healing Together. 
   Mancinelli and Kemery's goal for Start Healing together this year is to establish chapters throughout New Jersey and train senior advocates to support them in the future. They do the majority of the work for the organization, and helping others has given Mancinelli a chance to heal after the loss of her son. 
   For more information about Start Healing Together, visit the links below.
https://www.starthealingtogether.com/ 
https://www.instagram.com/starthealingtogether/ @starthealingtogether on Instagram
https://www.facebook.com/starthealingtogethersupport/ @starthealingtogethersupport on Facebook
Leave a Comment