Ask Iz: Advice From A Friend #4
 At the end of the day no matter what you wear or if you have a date these school dances are meant to be fun.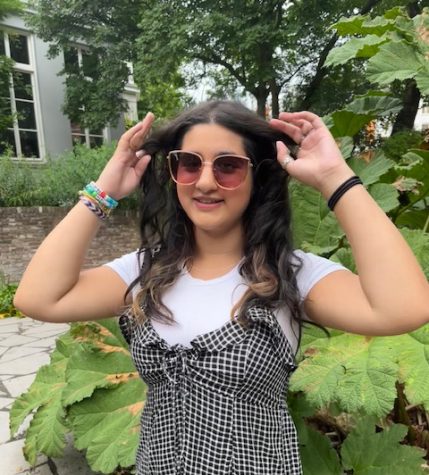 More stories from IZZIE HALIM
Hello! Welcome to the fourth edition of Ask Iz but this edition is different; it's completely centered around prom and cotillion as they are both coming up very soon. If you want to ask me anything for future editions feel free on my instagram @izziehalim!!
QUESTION: How do I find what to wear to cotillion? (Voorhees, NJ)
 When I was shopping for my cotillion dress I went to the mall. The stores I went to were Macys and Winsdor. I didn't find anything at the mall but I did keep in mind that there are other stores and websites. I went into the day thinking I wanted a blue suit but when I got home I had a white dress; let's just say that wasn't planned. 
  As far as inspiration goes there's a lot of places you could look. The best place you can look online are Pinterest or Instagram. On Pintrest just look up "cotillion dresses" or "cotillion hairstyles" and as far as Instagram goes take a look at what people from your school wore last year. 
  I also recommend going to the mall. Stores like Windsor and Jans usually have good dresses; but if you are looking for a suit or a jumpsuit you could take a look at Zara or Express. If you're looking for an alternative on the cheaper side you check out Amazon or any thrift store. 
  For accessories I usually just wear my everyday jewelry as I wear many rings and bracelets but you could always borrow your mom or friends jewelry or you could find some pieces that match your outfit. For shoes I think colors that contrast your outfit are the best way to go. Most of my heels are beige or gold; very neutral and goes with almost everything. I recommend checking out very basic shoe stores like DSW or borrowing something from your moms closet. 
QUESTION: Do I have to have a date for prom/cotillion? (Marlton, NJ)
  You absolutely do not need a date! It can be fun to have a date but if you aren't dating someone prior then don't stress about it. In my experience it's so much more fun to go with friends rather than a date. 
  I know the feeling of wanting to go with that special someone and wanting everything to be perfect but there's a reason that you two aren't going to this dance together. If they wanted to ask you out they would but they didn't. I know the little voice in the back of your head saying 'what if they like me and they're just scared', but I hate to break it to you but if they really liked you they would have talked to you but they didn't and that's ok. 
  It's ok to not have a date and to go with friends instead. My favorite thing to do is get ready with friends and jam out to music; it gets you pumped up and ready to walk into that dance and be the boss you are. Don't stress about having a date, not everything in high school is about dating. You have friends and that's enough. 
QUESTION: How do I find what to do with my hair for cotillion? (Marlton, NJ) 
 Your hair should be cute but functional. You want something that won't get in your face all night but still looks nice and compliments your outfit. As I said earlier, like when you are looking for an outfit you can look on Pinterest. 
  For styles there's a lot you could do; curled, straightened, half up half down, a braid crown, the list goes on. 
  If you're looking to dye your hair I recommend using color theory the color wheel. You wouldn't want your hair to clash with your outfit. I just dyed my hair blue but I got really lucky as my dress is white so I could really do any color. An example of the color theory is if your outfit is a shade of blue or green you could dye your hair a red. Or if you want your hair to really pop go for a neutral color outfit and very bright colored hair; an example could be a black dress and bright pink hair. Then of course there's the more neutral option, you could do simple highlights or dye your hair darker. If your hair is black you could do brown highlights or if you have blonde hair you could dye it brown. 
  At the end of the day no matter what you wear or if you have a date these school dances are meant to be fun. They are the beginning of you growing up and truly experiencing high school for what it should be; a fun and crazy and a time to remember. 
Leave a Comment