Prom Dress Shopping: Why is it so expensive?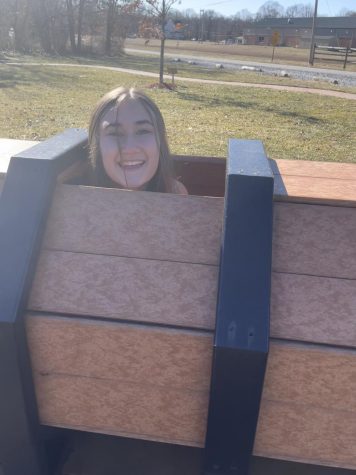 More stories from ZOEY BLACKMAN
  Prom is an event that is often fantasized as one of the most magical experiences students in high school will have. Since the highlight of prom is often the pictures taken before the actual dance, an outfit is a key detail.  Many people take prom dress shopping very seriously. They tend to start months before the dance, attending multiple different shops and boutiques ready to drop a pretty penny on the most perfect dress. However, not everyone can afford the ridiculous costs, and even if they can, not everyone is willing to take the hit to their bank account. 
Big Bucks
  Prom dress shopping is a process in itself. Most people book several appointments and attend different shops before finding the dress that truly sticks out. They try on multiple different dresses in every style and color, picking apart each one. Eventually, when the perfect one is found, the glance at the price tag will often make the buyer's heart drop. Designer prom dresses range mostly from $400-$2000. This is an insane amount of money to drop on a dress for one night, even one as "special" as prom. There are other options available such as department stores. However, these dresses aren't "designer" and are often frowned upon due to the fact that they are from a department store rather than a dress shop. This pressures people into spending more than they should on their dress in order to fit in. 
Anxiety with Dress Shopping 
  Dress shopping can present a lot of anxiety even before the pricing comes into play. A lot of people don't feel comfortable in their own bodies and dread trying on dresses. This can be a really hard experience. Everyone deserves to feel beautiful in a dress. Money shouldn't be a factor, however it is unavoidable. Pricing creates even more anxiety.
Stores
  Students only get one prom their junior and senior years, so it's understandable that it should be special.There are boutiques such as Jan's and Lola's that have a beautiful selection, though often viewed as pricy. While there is no judgment for wanting to spend a good chunk of money on a dress, not everyone can afford it, and no one should be pressured into spending money they don't have or could be put to better use. There are alternate options such as department stores like Macy's, as discussed previously.  Another dress store, Winsor, also provides beautiful dresses at a fraction of the cost.
How YOUR School Can Help
  Many schools have a formal attire donation event,where anyone can donate dress attire to the school's foundation. The school then will hold an event where people can either pay cheap prices for the clothing or borrow it for an event and return it afterwards. This way anyone can get their hands on their prom dress or suit for an affordable cost.
  Prom should be an anxiety free event (as much as possible). It's unfair that money should be such a big factor. Everyone deserves to feel good on their prom night, so everyone deserves to have their dream outfit. As prom dress shopping begins, think about the alternate options so that price tag doesn't result in a heart attack. Happy prom season, everyone!
Leave a Comment