The Many Ghost Tales of New Jersey
If you get the chance to, visit the Pine Barrens! But make sure it is early in the day and that you are with a group of people!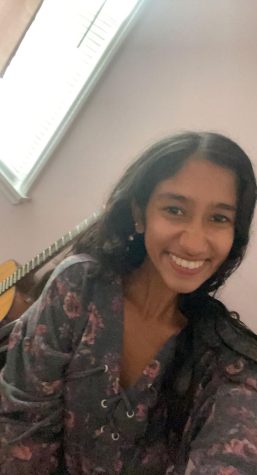 More stories from BRIANNA PANCHAL
   When you think of New Jersey, the first things that come to mind are the people casually strolling upon Jersey shore and enjoying normal "Jersey" things like boardwalk food and the nostalgia Six Flags.
    But apart from all of New Jersey's attractions and the millions of people who go to work everyday and come home from a shopping spree that could not be resisted, the state is home to a place where it feels as if these advancements are most definitely not apparent. 
   Historically, the Pine Barrens were home to an Algonkin speaking tribe called the Lenni Lenape. This breed of Native Americans still has a historical mark on the area today and has led researchers of the Pine Barrens to explore deeper into the "ghost town." 
   Though there are many mythical assumptions and interpretations that lead us to believe the area is haunted, there happens to be one Piney surviving off of resources in the Pine Barrens. 
   According to Courier Post, "As one of the very last of the hunter-gatherers living off the land in the more than million-acre New Jersey Pinelands, the independent and resourceful "Piney" has no set daily work schedule now that he is 83. 
   And living alone in the woods he has no one to answer to. He's still cutting felled trees to sell for firewood."  He also claims to "never be sick," something that he takes pride in while living his simple, nature filled life. 
   It is astonishing to think that 25 minutes from Stockton University is a place filled with an enriching history within the many towns of the Pine Barrens that are said to contain ghosts and spirits from centuries ago. 
   Only In Your State says, "In some cases, you'll find whole towns filled with homes, businesses, and government buildings. In other cases, like at this Harrisville ruin, you'll find only brick walls of the  factories that used to exist. It's a testament to what nature can do when left to its own erosive devices." 
   In many instances, a historical monument is tied to a deep, dark history filled with fighting, war, and sacrifice which is exactly why the Pine Barrens has been referred to as a ghost town.
  Since the Pine Barrens has had a downgrade on natural resources and fertility of land, it explains the extremely low amount of residents and Native Americans in the area. Soon enough, the historical factories, machines, and devices used will disintegrate as conditions worsen. 
  And who knows? Hopefully the spirits and "ghosts" of the area expire with everything else. With that being said, it is important to realize the historical significance within New Jersey and the astonishing behaviors that the natives had been adapting too. 
  So if you get the chance to, visit the Pine Barrens! But make sure it is early in the day and that you are with a group of people!
Leave a Comment