"Serial" the podcast that re-investigates closed cases
More stories from Clare Fitzpatrick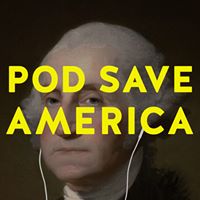 There is no doubt that the number of podcasts has grown immensely in the past few years. Along with the many categories of podcasts growing, so are the number of listeners. What has suddenly led to the undeniable popularity of podcasts? 
Podcasts have provided another outlet for information to be shared. Rather than having to watch a television, or read from a newspaper, you can simply put in some headphones, press play, and the information is free to listen to. 
Want to listen to politics? Listen to "Pod Save America" hosted by three men who often have journalists, activists, or politicians as guests. Want to listen to business? Listen to "How I Built This" which explores the startups and journeys behind large companies like Ben & Jerry's or Lululemon. Anything you want to listen to you can find it. 
One of the biggest appeals of podcasts is the variety of options and topics they explore. The wide-range of categories keeps listeners engaged as they'll always have something to listen to. 
Podcasts are also easily accessible, you can listen while on the train, walking, or simply listen while cleaning to keep entertained. They can be found on a multitude of platforms such as Spotify, Apple Podcasts, and RadioPublic. One of the most popular categories among podcasts is True Crime. The topic grew quickly with a number of titles revolving around crime and unsolved cases. Why would anyone wanna hear the details of a robbery or a murder? Although there is no simple answer to the question, true crime is easily one of the most popular topics among podcasts. 
One of my favorite podcasts is "Serial" hosted by Sara Koenig, who reinvestigates a number of cases revealing a new piece to the puzzle in a series of episodes. I can guarantee once you begin this podcast you won't be able to stop. 
Sara Koenig paints a story, narrating listeners through the scene, providing a clear narrative from beginning to end. Rather than simply stating facts, Koenig creates a story that listeners want to hear the end of through a multi-part narrative. 
"Serial" received massive success after its first season. The first season of the series focuses on the case of Adnan Syed, who is arrested for the murder of his ex-girlfriend, but he claims he is innocent. 
Many would jump to conclusions that the case is solved, and Syed did it. Instead, Koenig goes in depth with each twist and turn into the case, even providing her own opinions and questions. 
Koenig's ability to captivate listeners through her voice is really what drove me to continue listening. The podcast is addictive because it reminds listeners that there is no clear answer to crime cases. The cases get messy and even Koenig's stance on the cases sway, from innocent to guilty. 
The first season surrounding Adnan Syed received heavy media coverage which led to the case being reopened in 2015. 
"Serial" is now on its third season, focused on a courthouse in Cleveland and the many cases that have gone through the system. She continues to use an episodic style of podcasting with each episode adding to the one prior. 
Koenig's podcast is just one of the many that have really changed the typical podcast format. Rather than focusing on a new case each episode, she creates a series of episodes going into every possible lead or suspect, painting the whole picture. 
The number of podcast listeners is growing at a rapid rate, as the form of media easily shares news, stories, and content. With different podcasts constantly pushing the boundaries and providing new elements to listeners, there is no doubt the form of media will continue to grow and receive success.
Leave a Comment