The Voyager looks to make updates in its layout and format
Reading professional newspapers helps young journalists in not only understanding the news, but how it's presented.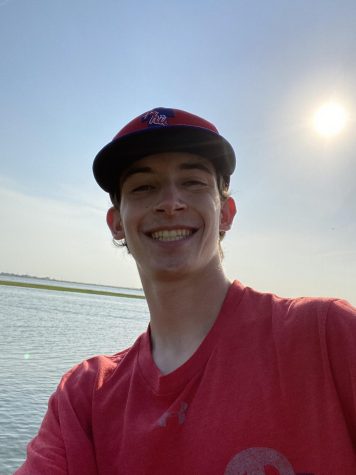 More stories from Andrew Shinkle
While reading the Philadelphia Inquirer, I realized that there are almost an infinite amount of options for laying out a newspaper. You can shift the articles around, realign pictures and quotes, and even add or subtract columns. To better meet the needs of our audience, we at the Voyager can utilize these advanced techniques in our publications.
  To start, we could place pictures and graphics down the center of the page, and balance the article text on both sides of them. This could be used for sports and entertainment, but I feel that it would best fit news articles. By having pictures break up the dense text, the reader's attention is focused down the center of the page. Now, they are not overwhelmed by a gigantic sea of words.
  Placing articles on the sidebar of a page could be another useful asset. On a page with little room for multiple articles, one of them could find a home in the sidebar. Aside from saving space for other media, sidebar articles are useful for providing insight and details for a topic. An example of this could be a sports column on athletics during the coronavirus pandemic.
  Adding meaningful graphics and statistics to the side of a page would be an excellent accompaniment to a hard-news story. In the troubling times of quarantine, listing the total death count in the U.S or around the world will surely catch the reader's eye, and draw them into an article.
  Bolding the names of important people in an article will help the reader in digesting the text. If a person's name is bold, then they now know that he/she is a central figure, and will be able to quickly reference them if needed. Doing this in any type of article, not strictly news, would be a good idea.
  If a reader has a strong opinion about an article, or simply wishes to ask the writer a question, then the writer's contact information should be listed at the end of the piece. Bridging the divide between reader and author allows for credibility to be established.
  For front-page articles or equally important pieces elsewhere, full page-length pictures may be in order. Placing full-sized pictures easily catches the reader's eye, and should make them more interested and likely to read the article. An example of this could be when a Philly sports team drafts or signs a new player.
  For any newspaper, the crossword and comics section is important to include. Many readers who pick up a paper don't have interest (although they should) in the news; they just want a fun diversion. Including a section in the Voyager like this will definitely widen our readership.
  Another addition that will only serve to increase our audience is including reader Q&A pages. Allowing readers a chance to get their questions answered by professional writers will not only turn them into regular readers of The Voyager, it will also give us a page to break up the continuous stream of articles. A way we could currently use this with the Voyager might be a quarantine activity Q&A.
  Making a full-length page consisting of photos will draw the reader's attention, since graphics and images are naturally more inviting than text. For a recent issue like the handling of COVID-19, photos of the coverage should be a top priority for layout.
  A quick change that will have a massive impact on the paper as a whole is varying the headline-picture relationship. While we normally place the headline above the featured picture/caption and article, changing this up for a few articles might not be a bad idea. If the headline leads straight into the article, the whole piece flows together much more nicely.
  A few small changes that can also help us are increasing our usage of editorial cartoons, using letters to the editor, making our front page titles larger, crafting more creative page layouts, and installing small inserts with pictures and captions. While these changes are not as big as some previously-mentioned ideas, they could go a long way towards improving The Voyager.
  The Philadelphia Inquirer has a massive reader following that spans multiple states, counties, and cities. While sometimes overlooked, the expertly-developed layout of their pages contributes to this high standing. With the adoption of some of their techniques, The Voyager could become a widely-popular publication in the South Jersey area.
Leave a Comment