Why is comedic journalism so popular among viewers?
 Is it really journalism or just comedy?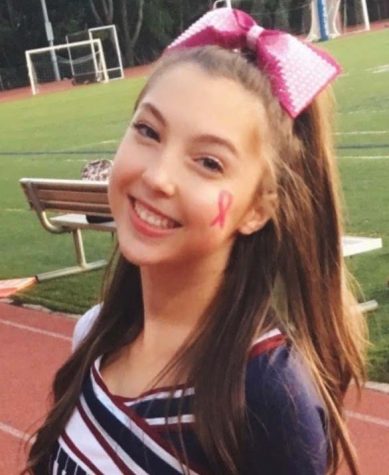 More stories from Faith Mendelson
 From Johnny Carson and David Letterman to Stephen Colbert and Trevor Noah: "humor-journalism" has become a popular way for the public to get their news, while also getting a laugh from comedians with an interest in world events. 
  "Humor-Journalism" has gained notoriety and popularity in the twenty-first century. Comedians like Stephen Colbert, Trevor Noah, John Oliver, Samantha Bee, Seth Meyers, and Jimmy Kimmel, to name a few, have stemmed from the kings of late night television: Johnny Carson and David Letterman, who created an entire new way to spread political information through a media different from traditional news stations. 
  So why is this type of journalism so popular among viewers?
  Adding a comedic element to politics makes it more tolerable for the viewers that don't want to get wrapped up in the urgency of it all. Poking fun at the politics of our nation gives it a lighter tone, while still conveying the important information. For people wanting to stay informed, but fearing all the stress of keeping up with politics, comedic journalism provides an outlet to receive the information in a funny, lighthearted and satirical way. 
  Especially in dire or stressful political times, viewers might choose to watch a more lighthearted satirical program to stay informed, rather than a newscast with only hard hitting facts. Humor journalists seem more personable and relaxed, making the viewer more relaxed in turn.
  However, some believe these humor journalists are not really journalists at all. This prompts the question: are humor journalists really journalists, or just comedians? 
  Humor journalists must not only stay up to date on world events, like regular journalists, but also must have a solid enough understanding to build jokes off of the world happenings. These journalists often interview people of importance to give their viewers more insight into a topic.  
  Many comedic journalists have the same education as regular journalists. Like regular journalists, many comedic journalists studied communications in college. In his time at the University of Nebraska, Johnny Carson studied radio/speech. David Letterman graduated from Ball State University with a degree in telecommunications. Seth Meyers graduated from Northwestern's School of Communication. 
  These comedic journalists all put in the same amount of work, if not more, as "serious" journalists do. These journalists still make use of a newsroom to gather and analyze information. They diligently plan for each show they broadcast. While some shows are broadcasted on a weekly basis, many of these comedic journalists put out new content daily, just like regular news stations do. 
  While "serious" journalists simply report on the happenings of the world, comedic journalists have to report on the information, understand it enough to make jokes about it, and ensure their jokes do not cross any major lines. A problem that many comedic journalists face is knowing when to stop: many comedic journalists have been put under fire for making jokes that are politically incorrect or hurtful to viewers. 
  Whether or not viewers consider the hosts to be journalists, comedic journalism is becoming increasingly popular as the twenty-first century continues. While viewers look for outlets to get their information from, the ones that add comedy into the mix are more appealing. Since politics can get so heavy, viewers enjoy getting their news from an outlet that makes it all seem lighter with comedy and satire. 
  Especially in the world we live in today, it is important to have comedic journalists to keep those that stay away from hard-hitting political news stations informed. For people that choose to avoid politics, but still want to keep a handle on world events, comedic journalism is the perfect middle ground.