Harry Styles graces the cover of Vogue for December
Each year, fans are surprised as Styles outdoes himself with each appearance and showcasing a combination of his feminine and masuline style. During the Met Gala, Styles arrived in a lace, Gucci one-piece, dangling pearl earrings, and a four inch boot.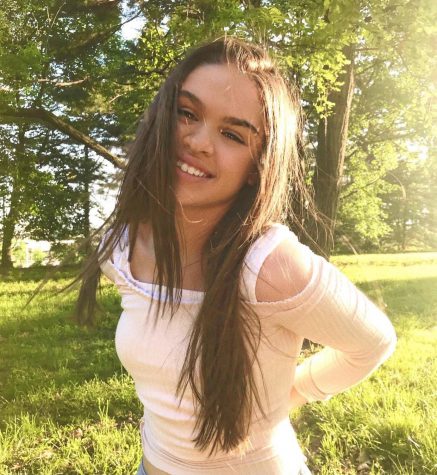 More stories from Jenna Preston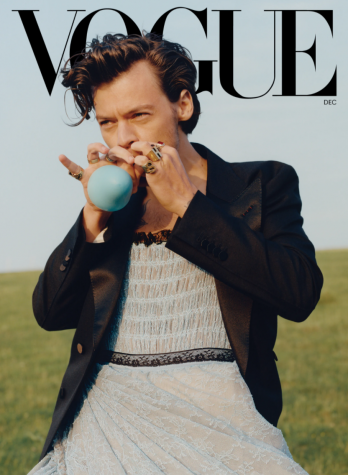 Harry Styles made a beautiful entrance to Vogue Magazine as their first ever solo male to be featured as the cover. History was made, not only because he's the first male, but because he covered the magazine wearing a ballgown and blazer.
Some might say this is quite feminine for such as "masuline-appearing man" but he continued to break the stereotypes as he made an appearance on SNL in a pink ballet tutu. Then, once again, in fishnet stockings for Paper Magazine.
By now, it's no surprise that Harry Styles is not shy when it comes to fashion and representing himself in ways that don't fit the gender norms. It is quite refreshing to see a man with such a following that is so publicly intouch with himself and confident with whatever clothing is presented to him.
In ways, this magazine cover was much more than Harry Styles looking good, it was about breaking stereotypes and blurring the lines between femininity and masculinity without feeling afraid of what others might think.
For decades, society has forced people to feel constricted in clothing that is labeled and finally there has been representation for those who don't fit in that bubble. 
Vogue made such a statement by choosing Styles as the cover of the magazine wearing a dress was because of the history and challenges he has faced with accepting this side of him that has always loved to experiment with clothing.
During the times of One Direction, Styles was labeled from such a young age as the womanizer of the group and stereotyped as the man who could get any girl he wanted at his footsteps. He went through the ripped jeans phase, to big fedoras, open floral blouses, heeled chelsea boots, Gucci flared suits on Award Show carpets, and experimenting with different nail polishes and makeup to someone who is comfortable to wear a ballgown and skirts. 
It is amazing to see someone who was once labeled as such a "ladies man" to someone who is just being themselves. He is not restricted to tell anyone his sexuality or preferences, he's simply just Harry Styles and doing what he wants.
He is finally breaking every standard that was placed on him by the world in One Direction and dismissing all the toxic masculinity he felt through the public's eye. This type of growth and confidence is truly beautiful.
I think seeing this type of representation of femininity from a man makes others feel brave enough to embrace themselves and dress however they desire. Whether that be in a dress, skirt, suit, or who knows, a ballerina tutu!
Although Styles is not the first person to blur these lines of gender in terms of fashion and mindset, he received the honor of showcasing it on the cover of Vogue first. I think it is great that Vogue is finally putting forward a different type of cover and allowing others to see the beauty of not labeling fashion in any way.
In the future years, I hope to see Vogue showcase more representation with every orientation, color, and style. This world needs more color and happiness in it, whether that be gained through fashion or from accepting yourself for who you are.
Leave a Comment