Social Responsibility
Why social media companies need to have more responsibility in what's being posted by their users.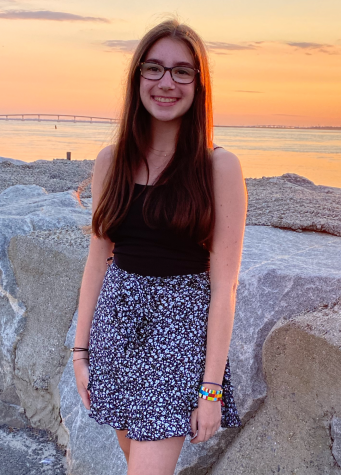 More stories from Leah Snyderman
     It only took inciting an insurrection, but Donald Trump's infamous Twitter has been deactivated. In addition to being banned from Twitter, he can not access Instagram, Snapchat, Tik Tok (they pulled a reverse!), YouTube, Facebook, Twitch, Shopify, Pinterest (what will he use to pin his outfit inspirations?!), Apple, Google, Discord, and some other social media platforms. 
     Trump had been using his Twitter account to spread false information throughout his presidency. He's gotten into numerous Twitter Wars with various celebrities, even some of them being minors. (Greta Thunberg totally won that battle.) Most recently, he used it to make faulty claims, calling the election fraudulent. 
     The spread of misinformation has been made easier by the age of social media. Anyone can write anything anywhere, and anyone could read it. 
     Usually when we think of propaganda, we think back to Goebbels in Nazi Germany, but propaganda is still prevalent in today's society—it just exists in a different form. 
     Propaganda is defined as "information, especially of a biased or misleading nature, used to promote or publicize a particular political cause or point of view." It can come in all forms: posters,movies, commercials, blog posts, and even Tweets. We often don't recognize when we read propaganda on social media because of the new format it comes in. 
     Trump's now-deleted Twitter account is an example of propaganda in the age  of social media. He used it to share biased, and sometimes false, information in support of his own policies and politics. 
     While Trump went on posting propaganda for practically all his time in office, the social media websites did practically nothing about it until the insurrection. This should not have gone on for that long. 
     As a social media company, they need to be able to recognize what kind of things are being put on their app. It is their job to recognize when hate, violence, and lies are being spread, especially when it's being spread by powerful people with a large platform. 
     These companies need to keep in mind their target group: people ages 16-24. They are the ones spending the most time on the apps, and, therefore, they are also the ones seeing most of the propaganda. High school and college students are impressionable, and the even younger people on the apps are more impressionable to this propaganda. 
     A simple solution to this could be to just keep kids off of social media, however, in this day and age, that is not feasible. Kids can easily find ways around regulations like by lying about their age or if the app is blocked, going through a website. They've grown up with technology and frankly, they know more about it than a lot of adults. I should know—I am one of them, after all. 
     But it isn't just kids who are impressionable. The truth is that people are gullible. The Founding Fathers knew it when they wrote the Constitution. That's why they created the Electoral College and avoided direct voting for a reason, but that's a debate for another day.
      It's up to our leaders to consider their approach to social media and think of the impression it will give people of all ages. And when these leaders fail to assume this responsibility, it's the social media companies' jobs to regulate their platforms and protect their users from propaganda.