"Are You Game?" How to Celebrate Mario's 35th Anniversary!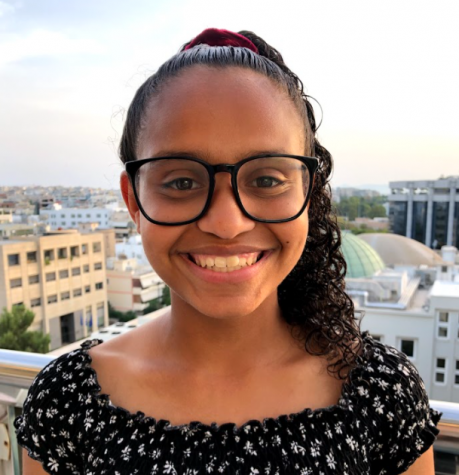 More stories from Arianna Morales
  It all goes back to one game. One Italian plumber whose extraterrestrial adventures lead me and many others to reach for similar stars: Super Mario Galaxy 2.
  A game that inspires tears of nostalgia. But then I realized fighting bowser in space wasn't the first, and certainly not the last adventure of the franchise. There was more!
   The icon of Nintendo himself has been around for 35 years–it's time to celebrate!
   As the famous face of Nintendo, this red-capped Italian plumber resonates a bit with us all. Whether it's one of his adventures in the Mushroom Kingdom or playing as a sports-legend this pop-culture figure appears everywhere!
   It's the franchise's 35th anniversary and there's still plenty of time to give some love to your favorite goomba-stomping-race-car-driving plumber and his friends. Here are five easy ways to celebrate while still staying home! It's time to have some fun!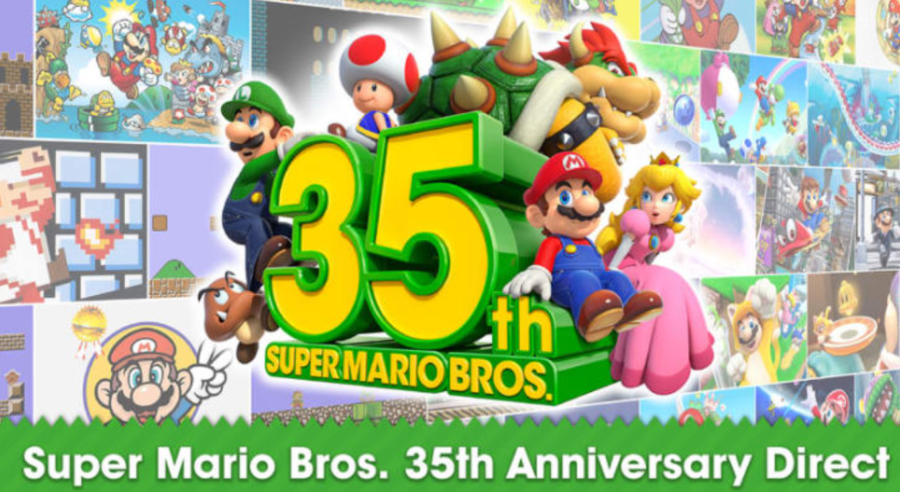 Make time to play his games
   Take some time out of a busy day and play as this relatable plumber in an old classic or modern game. Dive into the interactive stories of his 3D or 2D platformers. 
   If you prefer more story-driven, single-player games then I recommend leaning towards 3D games such as Super Mario Odyssey, Super Mario Galaxy, Super Mario Sunshine, and many more!
   If you're looking to celebrate with others then I suggest Mario Kart, Mario Party, and Super Mario Brothers, Super Smash Brothers which all support local and online play.
   If you're looking for a combination of both story and multiplayer capability, then try out Super Mario 3D World: a game that combines both 3D flexibilities with 2D fun. Or even better try out the new version released on the Switch: Super Mario 3D World + Bowser's Fury.
   We all could use a little more fun this year so why not play?
Add nostalgic memories 
   Whether in the form of comedy or beauty, Mario's games allow one to build a fondness towards video games with its easy-to-learn controls, bright cartoon characters, and great music that make for an experience you don't want to miss out on.
   If you're looking for laughs, definitely head towards games that involve other people. Some of these games support online play, so you can safely play together while still making memories!
   Or perhaps you want memories that make you want to tear from happiness, in which case you should go for the 3D games. I recommend playing Super Mario Galaxy or Super Mario Galaxy 2 since those are generally received as one of the more nostalgic of Mario's adventures. But really, you can play any one of these amazing stories and build wonderful memories for yourself.
Read about how he popularized Nintendo
   Well, you're taking a step in the right direction by reading this article. Thank you! 
   But there are other resources you can look at, like Nintendo to stay up to date on the latest in their games and follow social media accounts that post updates on this sort of news as well. 
   Or if you're curious about Mario's impact on the company then read books like Jeff Ryan's Super Mario: How Nintendo Conquered America or other such articles.
Invest in his franchise and others
   Now if you're a bit tight on money you can still invest time by watching other gamers play on YouTube and Twitch, or other similar platforms. It's not the same as experiencing the game first hand, but in this way, you can learn how other gamers feel about each game before you buy. 
Overwhelm digital enemies
   In other words, explore, learn and have fun! The experience is what it's all about! Nearly all Mario games are easy to learn, and fun to play.
   So the next time you have a bit of free time, consider taking the time to celebrate Mario's 35th anniversary with this acronym: M.A.R.I.O. Whenever you forget to think like Mario, a man with a desire for adventure, friendly competition, and in search of an unforgettable experience.
Leave a Comment