Jojo Siwa: A Queer Icon
Even for those who do not fall under the queer umbrella, Siwa's message is still powerful.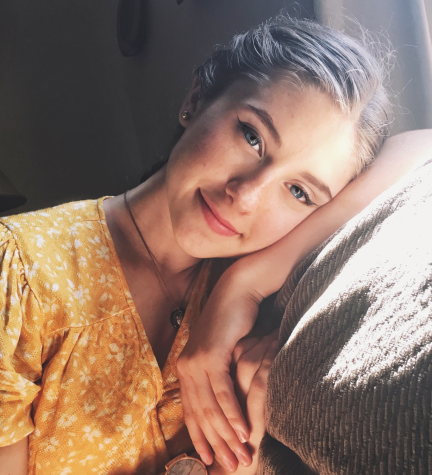 More stories from Tiana Cyrelson
     Starting with her career on the hit reality show, "Dance Moms," Jojo Siwa has been in the spotlight for most of her life. However, unlike her fellow stars, she capitalized on this opportunity to create a brand for herself, and developed a contract with Nickelodeon to sell her brand. 
     For years, she was accused of putting on a fake persona for the cameras. Between the high ponytail and the bright colors, everyone assumed this 17 year old girl was simply a fake persona put on to sell toys. 
     Yet ever since she joined TikTok, the public opinion of her has changed. Her hate turned into praise, and her biggest critics began to cheer for her. This was all due to one key realization: it isn't a persona. Like alternative icons David Bowie and Lady Gaga, Siwa is using her fashion and lifestyle to stand out from the crowd. She chooses to express herself in a hyper-positive manner, always choosing to focus on the good in her fans, the world, and herself. This personality combined with her bright, colorful, and shiny fashion has created a large group of fans from the ages 14-19.
      Her previous target demographic, while still viable, is no longer her main source of interaction on social media. She is no longer an idea marketed to kids, she is a person that teens admire. They look up to her courage and her ability to be herself, and this only increased as she made the decision to come out. 
     On January 20th, 2021, fan suspicions were confirmed as the Tik Tok account @pridehousela posted a video featuring Siwa. This was followed by a video on Jojo's personal account with her lip-syncing to Lady Gaga's "Born This Way."
     To Siwa's surprise, the reaction was nearly 100% positive. Her post was flooded with comments saying "we're so proud" and "congrats!" The post received over 7 million likes, and over 300 thousand comments. Jojo was overwhelmed by the love, and followed it with another post five days later, expressing her gratitude for the positive reaction.
     "I think coming out has this stigma around it that it's a really really scary thing… it's not anymore. There's so many accepting and loving people out there" says Siwa on the matter. 
     During the aftermath of this event, Jojo Siwa's song, "Boomerang" has skyrocketed in plays. The song's message is in reference to dealing with "haters." Siwa preaches being yourself, no matter the reaction, and this message has been amplified as she came out. 
     For the LGBTQIA+ community, positive representation is an important thing in the media. To see a celebrity such as Jojo Siwa, with such a large fan base of children, come out is an incredible step. A majority of Gen Z, along with the generations before it, grew up without any representation of the queer community in the media they consumed. Disney and Nickelodeon promoted heterosexual relationships, and queer actors were discouraged from speaking out about their own sexuality. To know that the next generation will grow up with more queer representation in media is a large step in the right direction.
     Even for those who do not fall under the queer umbrella, Siwa's message is still powerful. She encourages everyone to be their genuine self, no matter what others think. As Jojo Siwa says, "of course people are going to say it's not normal, but it's your normal. It's okay to be a little different, it's okay to be a little weird, it's okay to be a little strange."