A carefree freshman during a not so free year 
Student Profile: Cassidy Golin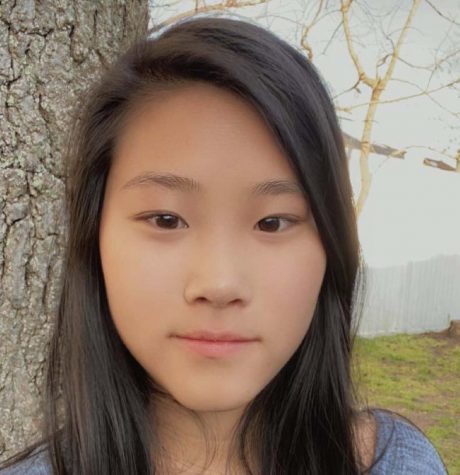 More stories from Antonia Zong
Freshman Cassidy Golin wants to be known as a good person.  "Someone who stands up for what's right, but also carefree," she said. 
Cassidy Golin would love a world where dogs could laugh. In fact, if she could have any wish, it would be precisely that. "I know it's crazy, but I've never heard a dog laugh and I just want it to happen so bad," she said. It would certainly be a never-ending laugh-fest since dogs are always bubbling with happiness anyway. 
   But a laughter-filled word isn't the only thing circulating in Cassidy's head. As a blooming freshman forced to live out the first year of her high school career outside of school walls, she's been craving the bustling life of regular freshman year.
   When asked what high school activity she was looking forward to the most, Cassidy replied, "I want to actually be able to be in Journalism and Tennis when it's fall again." 
   With an overall optimistic and inquisitive approach to the world, she treasures social interaction both in the academic world and in the social world.  "I'm iffy about the breakout rooms," she said, "because we should be having human interaction, but they are so awkward." 
   Despite recent events, Cassidy has chosen to stay positive while living her life as best as she can. And we can all learn from her life motto to look forward to a brighter future: "Don't worry, be happy." 
Leave a Comment