The Worst-Best Years of my Life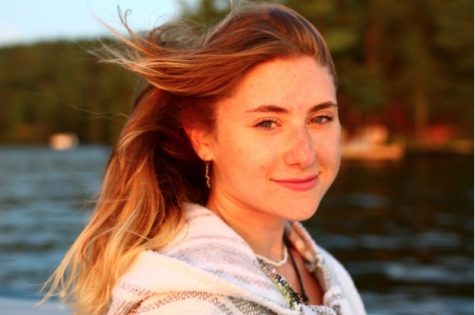 More stories from Tiana Cyrelson
 High school: the best years of my life, supposedly. 
  Due to the pandemic, I am a senior in high school whose only full year has been freshman year. As a result, I have never been to a homecoming dance, my international competitions have been virtual, and my most demanding year of high school happened through a computer screen. In other words, I am happy to be back. 
  One of Eastern's most significant aspects is the social life it offers. With 480 kids in my class, there are plenty of clubs and activities to join to expand your social circle. Unfortunately, every meeting has been canceled or held through Zoom for the last year and a half. As an international finalist in DECA, and a state finalist in Team Theater, I miss competing in person.
  This year, I am happy to see my peers mask to mask. While the purpose of school remains to be learning, it is essential to balance it with a social life. Being able to chat with peers before class starts or discuss a challenging test after the fact was something I did not realize I had been longing for.  
  As the class historian for the senior class, I am obligated to attend sporting events like the Friday night varsity football games. Doing so has allowed me to reconnect with my peers in a way that hasn't been available in nearly two years. While I have never been a fan of sports, something is exhilarating about standing in the bleachers while the crowd roars around you. 
  On the other hand, as the DECA club president, an online format cut my work in half. I didn't have to organize meetings, or worry about attendance. However, as we move back in person, holding in-person meetings has allowed me to connect with the members better than I could before. 
  I am happy to be back in person, to see my friends, to reconnect. I used to complain, but after a year and a half of being away, school, too, feels like reuniting with an old friend. 
Leave a Comment