To Revive Our Viking Part One: the State of School Spirit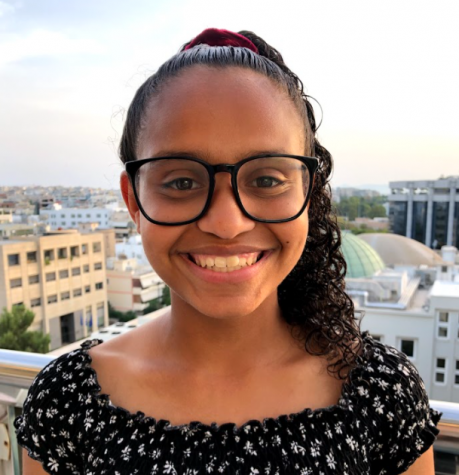 More stories from Arianna Morales
To all the Eastern teachers, students, and staff, this one is for you.  
   In the rush from class to class there's a cold wisp that staggers through the halls, a signature of the diminishing flame of enthusiasm that is Eastern's school spirit. 
   In a survey that asked students to rate their pride from one to ten (one being absolutely none and ten being comparable to zealous pride), the average score was a five, indictivative of some school spirit within the student body. 
   It hasn't been completely snuffed out, but there's still a sense of apathy towards the school.
One junior said "Pride is something we need more of in Eastern."
   Was Eastern always like this? What is school pride according to Eastern? Should we have more? And what can be done? 
   This series aims to answer these questions and more as it determines how much pride students feel towards the school, the factors that lead to the present, and what can be done in the future to improve it.
The Definition(s) of School Pride
   When asked what school pride meant to them, answers from students, teachers, administrators, and student council all varied yet emphasized one phrase: unity in community.
   Dr. Clarke, vice principal of the class of 2022 and supervisor of the English department, said in an interview "school spirit is a feeling that people…ha[ve] about the environment…feelings of pride, feelings of connectedness, feelings of belonging…you put them all together, you have school spirit."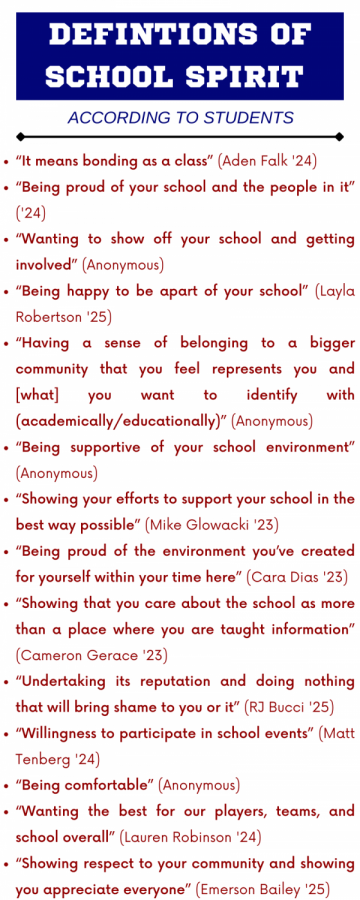 The Source of Spirit
   One important reflection of school pride in the beginning of the school year is Spirit Week. In fact, Spirit Week in 2021 marked a couple of records: a record amount of food drive donations to St. Andrew the Apostle Catholic Church, and one of the best turnouts to the homecoming dance. 
   Furthermore, the same students who chose five in the survey explained their source of pride coming from their interactions with the school in various clubs and activities, the respectable quality of education, and general safety.
   In other words, the Viking spirit exists within those involved in the well-being of the school. With over 60 activities, sports, and clubs to choose from, there's plenty of opportunities for students to integrate themselves into the Eastern community. Students that regularly participate in extracurricular activities solidify a personal connection and thereby more of a reason to participate in school events. Spirit Week, prom, and class trips serve more as a reflection of the community rather than proponents of it.
   So it's clear we have potential to create that strong community due to the various clubs, activities, sports, the school provides generously to students.
   Despite this, administrators, teachers and student council representatives agree that Eastern has low school spirit compared to other schools. 
   Just fifteen minutes away, Cherokee's Chiefs never hesitate to color the stands a bright orange; students never report a lack of school spirit as one of its flaws. Over in Mays Landing, Oakcrest High School was named 'best student spirit section' in 2016, according to The Current.
   They've both captured an invaluable resource: a unifying sense of enthusiasm for a community to strive for success. 
   So what's the critical difference—or differences—that separate Eastern's school spirit from other schools? 
   While those questions are yet to be answered, it's first important to note the power of pride on a personal level. Ted Talks conducted an experiment to test how feelings of pride influence work ethic.
   The experiment showed that "pride nudges the mind to value the future. So perhaps pride doesn't always precede a fall; instead, it fosters diligence and dedication." 
   In other words if one's individual pride is connected to their desire to succeed, then imagine what this means on a community level—a group of people actively working together to find success. 
   While Eastern maintains strong communities in their clubs and sports they more so represent isolated and divided bubbles of the school community. 
   This along with other factors such as teacher departamentalizacion, the physical structure of the school, and the intense rigor of the daily schedule contribute to the lack of school spirit (and will be explained in more detail in a future article). 
   They ultimately all contribute to feelings of division and isolation, enemies to the creation of a supportive community vital to both fast growing scholars, teachers and staff. 
   Pride is synonymous with respect, a feeling of admiration that desires improvement and change for future generations.
  It's not that we don't have zero school spirit, but it's that we should have more. In an age recovering from a pandemic it's important more than ever to invest in the mental health of students by ensuring they have a community that supports them in a time of exponential growth.
   Ms. Dibert, teacher of family and consumer science said "When coming to school, it's a place to not only learn, but to connect with others, to be a part of something bigger than yourself, to be a part of another family…your 'school family.' It's a time to share your experiences and open yourself up to the ideas of others in your school community so you can maximize your learning experience and time here in a positive way."
   Eastern has great potential to unify clubs and their communities through extracurriculars which in turn, raises school spirit.
   One student said "I really like this school, I feel like most of the people here are genuinely doing their best, and if you're laughing at that statement right now just pause, push aside that one negative comment you heard and made yourself believe, and really look around at the students and staff. You probably will find much better people staring back at you than you originally saw."
   What will it take to revive the Eastern viking? This is what this series is all about, and it's only the beginning. Stay tuned for "To Revive Our Viking Part 2: The History of Spirit Week."
Leave a Comment