Being Black in Hollywood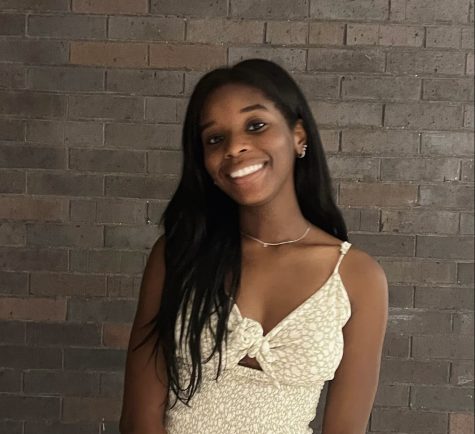 More stories from SYDNEY BROCKINGTON
  As award season begins and new TV shows and movies are being released, more and more actors and actresses are making history for their stellar performances. Moreover, Black actors and actresses are changing the game. With award nominations and breakout hits at the box office making history, it's important to highlight the excellence and genius of Black performers everywhere. 
  Known for playing Tina Turner in the biopic (biographical movie) What's Love Got to Do With It, Angela Bassett received a 2023 Oscar nomination for her role as Queen Ramonda in Black Panther: Wakanda Forever. She becomes the first actor to receive an Academy Award nomination for an acting performance in a Marvel film. She is also the first woman of color to receive this accolade.
  Starring in This Is Us, Sterling K. Brown also made history in 2018 for his acting performance. He became the first black actor to receive a Screen Actors Guild Award for Best Actor in a Drama Series. Brown also is the first black actor to receive a Golden Globe for Best Actor in a Television Drama. 
  A lead role in both  Grey's Anatomy and In the House, Debbie Allen became the first black recipient of the Governors Award at the 2021 Emmys. Allen is best known for her directorial endeavors and dance choreography. She is also the recipient of a Tony award and a star on the Hollywood Walk of Fame. Although these actors and actresses have made major strides in the television and film industry, it's also crucial to highlight the barriers these actors and actresses have faced because of their race.
     "The only thing that separates women of color from anyone else is opportunity." The powerful statement is from Viola Davis's 2015 Emmy acceptance speech for best actress in a drama series. Davis often speaks out about the struggles she has faced in the industry. After becoming the first black actress to receive this accolade, she was often compared to the likes of Meryl Streep and Julianne Moore. Although these women are highly successful and affluent actresses, Davis believes that she is "nowhere near them…" This is due to the lack of job opportunities she has received during her acting career. She is not offered the same roles or even salary as Meryl Streep or Julianne Moore, even though she has had a very comparable career. 
  Black women are especially underrepresented in the film industry. A number of Black actresses have spoken out about their experiences on television. Gabrielle Union, known for her roles in Bring It On and Being Mary Jane, spoke out about her discriminatory experience while being host of NBC's America's Got Talent. She explained that she was often targeted for her physical appearance-an all too common sentiment for Black actresses everywhere.  
  Monique Coleman, famous for her role as Taylor in the High School Musical franchise, talked about her experience on the set of the Disney Channel blockbusters. She was forced to include headbands into her character's look because Disney Channel refused to hire someone who could care for her hair texture. Over 57 percent of Black actresses in popular films from the last decade have been portrayed with hairstyles that conform to European beauty standards.  Whether it's for their hair texture or physical appearance, Black women in Hollywood have been constantly discriminated against.
     As Black history month commences, it's important to highlight the successes and accomplishments of Black people everywhere. It's especially crucial to remember the obstacles Black individuals have overcome and continue to overcome in order to be successful. Now that we know better, it's time we do better for all those who are Black. 
Leave a Comment