A Breakdown of the College Application Process from an (almost) Graduated Senior
Here's a breakdown of what to expect during the year, while completing college applications: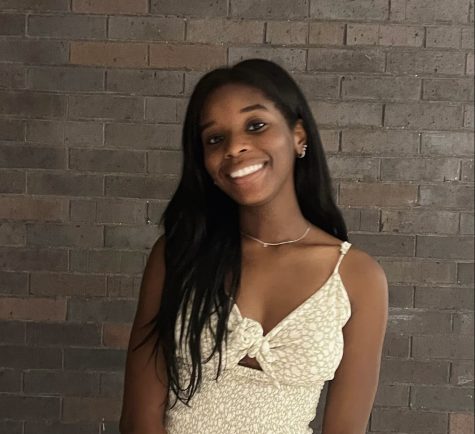 More stories from SYDNEY BROCKINGTON
As junior year dwindles and senior year approaches, there are a number things incoming seniors need to know about the upcoming college application process. Here's a breakdown of what to expect during the year, while completing college applications:
SUMMER TO-DO: The summer before senior year is often hectic,filled with summer jobs and college programs. To prepare for the incoming school year, here are a few things to check off on your college to-do list. First, if you haven't already, be sure to create a list of "fit", "reach", and "safety" schools. "Fit" schools are colleges and universities that averagely accept students that range within your GPA and SAT/ACT scores. These schools also have the major of your choice. "Reach" schools are colleges and universities that averagely accept students that range above your GPA and SAT/ACT scores. These schools are statistically harder to get into based on your credentials. Lastly, "safety" schools are colleges and universities that averagely accept students that range under your GPA and SAT/ACT scores. Technically, you are "overqualified" to attend these schools. These schools may also have less desirable characteristics (too big, too small, too close to home, etc.) (maybe include here a good ratio of fit-reach-saftey/how many colleges to apply to in general) After creating this list of schools, it's time to create a Common Application and/or Coalition for College account. These programs allow you to create one application to send to the colleges and universities you apply to. This application will include your personal information, extracurricular activities, and high school coursework. During this process, it's important to take a look at the Common Application personal essay. This essay is sent to all colleges and should reflect your personality. Commonly, these essays touch upon applicants' most memorable memories or something that drastically changed their life. Students often use a running metaphor throughout the essay to convey meaning and significance to the essay. 
FALL TO-DO: School is now in full swing. Perhaps your senior year schedule is light with only 3 classes a day, or maybe your schedule is jam packed with 5 AP classes. Regardless, fall of senior year is often when seniors apply to their early action or early decision colleges. Early action is where students submit their applications to colleges by November and often get an application notice by mid-December. Students can apply to multiple schools under early action, although not all schools you apply to will have early action. If accepted to an early action school, students do not have to attend this college or university, unlike early decision. Early decision is nearly the same as early action, but students can only apply to one school under early decision and must attend, if accepted. There is also another round of early decision applications (EDII) that are due around the same time as regular decisions in January, if you're unsure of your top choice in the fall. Seniors will also use this time in the fall to write supplemental essays. These essays are different for each college and range in topics and word counts. They can ask applicants why they are interested in their specific college, why they are choosing to major in their specific field of study, and more. Additionally, in order to receive financial aid, all students must complete the Free Application for Federal Student Aid (FAFSA). This form must be completed by students and parents, in order to assess financial situations, so it is best to discuss this with your parents. 
WINTER TO-DO: As winter break ends, the college application process will almost be over. Most college applications for regular decision, early action, and early decision II will be due by the beginning of January. Now, it's time to take a look at local and national scholarships. There are a number of scholarship sites such as scholarships.com and Fast Web. These websites contain thousands of scholarships with different qualifications and requirements. It's also a good idea to do a general google search of scholarships that are specific to your own characteristics such as scholarships for STEM majors or students from New Jersey. 
SPRING TO-DO: The results of your regular decision applications will make their way to your online portal around March. You may have been accepted, waitlisted, or denied from the colleges you applied to. It's up to you now to decide what college is best for you. It's crucial that you look at financial aid, location, class size, major, and programs at the colleges you are accepted to. It's also a good idea to make a pros and cons list– if you're stuck choosing between schools.
 Congratulations on completing the college application process!
Leave a Comment