Afro-Latino Erasure in the United States
     It's crucial that in America and beyond that the excellence of Afro-Latinos is recognized.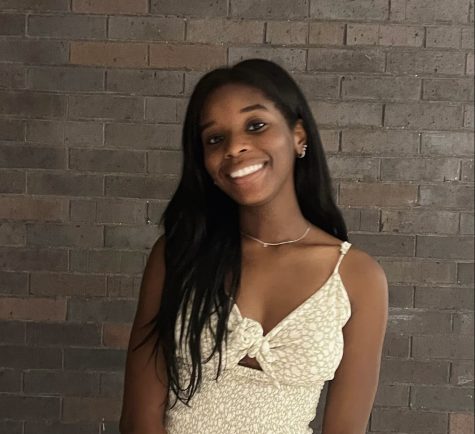 More stories from SYDNEY BROCKINGTON
 With 6 million U.S. adults identifying as Afro-Latino, the erasure of this multifaceted identity in education, media, and American history is complex. Moreover, the impact of Afro-Latinos in both Black and Latino communities is often ignored. With these reasons and more, it is important to highlight influential Afro-Latino figures and the current work towards greater Afro-Latino recognition in America. 
     For starters, Afro-Latinos are Latin Americans who have African heritage. Additionally, some Latin Americans with African ancestry identify as their nationality mixed with the Afro- prefix. For example, some Afro-Latinos identify as Afro-Cuban or Afro-Dominican. Countries with the greatest Afro-Latino populations are Brazil (54 million), Haiti (8.7 million), and Dominican Republic (8.5 million). 
     Afro-Latinos often face rejection from both the African-American and Latino communities. Often, Afro-Latinos are marginalized because of their phenotype. When existing in Latino spaces, Afro-Latinos are often questioned about their hispanic heritage and their ability to speak Spanish, while in African-American spaces, Afro-Latinos often feel that they are not "black enough." Furthermore, Afro-Latinos commonly feel invisible in America due to the stereotypes of Latinos, physically and culturally. Frequently, Afro-Latinos are not represented in media content. Telenovelas, Spanish soap operas, often showcase light-skinned Latinos, with no African ancestry. Where they to even be featured in these telenovelas, Afro-Latinos would likely be casted as "the help". This is a common situation in many television programs and movies. One example of this is 2021's In The Heights. This movie musical takes place in the Washington Heights neighborhood of Upper Manhattan, a primarily Dominican community. Although the movie contains an almost all Latino cast, there are nearly no Afro-Latinos in the main cast. A polarizing fact considering Washington Heights is nearly an all Afro-Dominican community. With this in mind, it's important that more Afro-Latinos are represented both on screen and off screen.  
     There are a number of Afro-Latinos making strides in the movie, sports, and art industries. Actress Zoe Saldaña is a critically acclaimed Afro-Dominican actress, known for her roles in the Marvel and Avatar franchises. Other notable Afro-Latino actors and actresses include Tatyana Ali, Ariana DeBose, and Alycia Pascual-Pena. Some famous Afro-Latino athletes are David Ortiz (Boston Red Sox), Al Horford (Boston Celtics), Carmelo Anthony (New York Knicks), and Victor Cruz (New York Giants). 
     It's crucial that in America and beyond that the excellence of Afro-Latinos is recognized. 
Leave a Comment