The Power of Routine
An effective routine can help reduce stress, which can lead to better mental health, more time to relax and less anxiety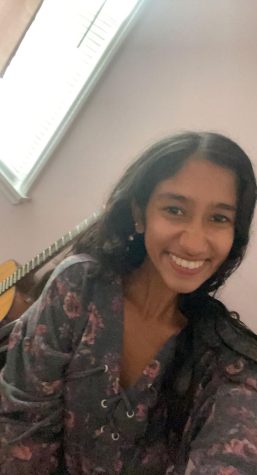 More stories from BRIANNA PANCHAL
Getting up and going to gym at 7 AM Monday through Friday is an idea that may sound downright impossible for most people.
But the truth is that living through routine and an established "schedule" can make each day feel purposeful and goal oriented. Over the past few years, having a productive and balanced lifestyle has been a trend that has inspired many people to be more focused and ambitious to set goals for themselves.
 If you open TikTok or YouTube, many fitness and lifestyle influencers show their lives as a routine practice that allows for growth, organization, and productivity. Often they will record their gym routine or an aesthetic clip of them working or organizing their workspace. 
  Whether it's waking up and eating the trendy breakfast of overnight oats, or prioritizing 10-15 minutes in the morning to meditate or journal, living a routine lifestyle is shown to provoke immense transformation. Even though many influencers fail to show the reality of what life can look like on a daily basis, utilizing new habits can make it easier to fulfill everyday tasks. 
  Some ideas to put into routine practice can include doing a 15 minute workout everyday, listening to your favorite podcasts or music in the morning, writing/journaling every night, or even something as simple as expressing more gratitude each day. There is a new habit out there for everyone to incorporate into their lifestyle.
  Personally, I enjoy making a healthy breakfast and drinking a glass of water each morning to start off the day. Over time, these habits have been adapted into a lifestyle that is filled with satisfaction from acknowledging the things that are needed to be the best version of yourself. 
  The start of 2023 is the perfect time to adapt a new habit or to make a lifestyle change. Northwestern Medicine says, "If you eat healthy and take care of yourself, you may find some peace of mind. Routines can be enjoyable and fulfilling, and their health benefits may make you wonder why you did not start one earlier. Stress can put you at higher risk for heart disease and negatively impact your overall health.
An effective routine can help reduce stress, which can lead to better mental health, more time to relax and less anxiety." 
  Choosing one commitment to incorporate into a lifestyle can be life changing and will also make a significant difference in time management skills. From having experience with a routine, I can say that one small habit, as in getting over 8,000 steps a day, can make a big difference in overall health, happiness, and confidence. 
  After some time, it becomes quite natural. Just as we all brush our teeth twice a day (hopefully) without thinking twice, following a routine whether it has to do with fitness, nutrition, work & school goals, or mental health, will assist the grind of everyday life. There is nothing better we can do than come up with new ways to be more productive, happy, and stress free individuals. With that being said, experiment with new habits, and see what will allow you to transform your routine.
Leave a Comment