'Jagshemash' to Borat's "Subsequent Moviefilm," a biting satire of our current politics and society
Cohen's long-awaited sequel is a must-watch in these trying times.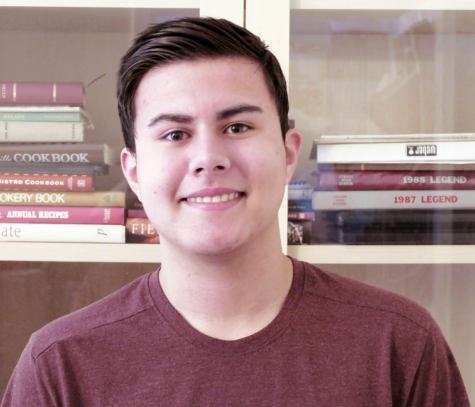 More stories from Joseph Loverdi
 Sascha Baron Cohen is widely considered to be one of the greatest satirical comics of all time, with his dedication to the characters he creates being unmatched. His sterling career started with Ali G, portraying the faux-patois speaking, fictional gang-leading chav on British TV channel Channel 4's The 11 O'Clock Show in 1999, before getting his own show, Da Ali G Show, on Channel 4 in 2004. The show birthed two additional characters, one being a Kazakh reporter by the name of Borat Margaret Sagdiyev. 
 Of course, by now, we all know Borat. Star of two feature mockumentary films, man of outrageous social and cultural viewpoints, and creator of numerous catchphrases. 
 But his return to our screens in Borat Subsequent Moviefilm: Delivery of Prodigious Bribe to American Regime for Make Benefit Once Glorious Nation of Kazakhstan is especially timely considering the current state America is in.
 The film's plot revolves around Borat (Cohen) delivering Kazakh Minister of Culture Johnny the Monkey to President Trump as a gift from Kazakhstan. Once he arrives in America with Johnny (who is kept in a box), he finds out that his 15-year-old daughter, Tutar (portrayed superbly by breakout star Maria Bakalova) has eaten Johnny. Fearing for his life (as failure to deliver would lead to his execution), Borat resolves to give Tutar as a gift, this time to noted womanizer Mike Pence. 
 When that fails following an incident at CPAC, Borat plans to send Tutar to Rudy Giuliani, and she eventually agrees to it after they have a falling out. That's when the scene this film is already known for happened, which I won't go over since if you know, you know. The film surprisingly has a happy ending which I won't spoil, but it's sure to leave you satisfied. 
 I found Borat Subsequent Moviefilm to be one of the funniest movies I've ever seen. What sticks out more than the humor is the relentless bashing of our current political landscape.
 There are many examples I could pull from this, whether it be Borat's song at the March For Our Rights rally he attends in Washington State, Tutar's transformation from an innocent 15-year-old into a Fox News-esque right-wing journalist, or Borat's crashing of CPAC 2020 in a Trump costume. 
 However I feel the best example of this is the time he spends with two QAnon supporters in Washington State before the March for Our Rights rally. This event is likely to have been staged but it still gets its point across in great fashion, as Borat frequently ridicules these men for their outrageous opinions regarding Democratic politicians.
Overall, Borat Subsequent Moviefilm is a fantastic movie that's sure to make you laugh. Its political satire is spot on and it's arguably one of the best movies of the year thanks to fantastic performances from Cohen and Bakalova. Cohen's long-awaited sequel is a must-watch in these trying times.
Leave a Comment