Which Christmas Albums Lit Up December 2020?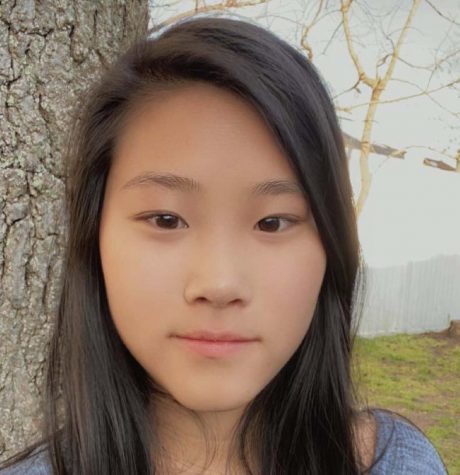 More stories from Antonia Zong
  Christmas: the most wonderful time of the year. But, it might not have been true of this year in particular. It's been evident that we've unable to close the distance between family members, and unable to hear the noisy clamour of people trying to get in their last minute Christmas shopping. In a way, music has probably been our most loyal companion these past few months. 
   And even though the pandemic has frozen all the usual festivities of the holiday season, selecting that perfect Christmas album on your Spotify playlist while you bake a delicious smelling gingerbread house can be all the more appealing. 
   Many artists who are famous for their holiday tracks came back to light up 2020 with both brand new and old Christmas albums. The latter is certainly true for Michael Bublé, otherwise known as the King of Christmas, whose 2011 album Christmas is still warming our hearts nine years later.    
   Holiday classics such as the bright and cheery "Santa Claus is Coming to Town", the ballad-like Christmas carol "Silent Night", and the chart-topping "All I Want for Christmas is You" are just a few, small gifts in this well-wrapped Christmas bundle to the world. 
   Featuring artists such as the Puppini Sisters and Shania Twain, Christmas brings a broad variety of voices to portray the various genres presented in the album. 
   A new face in the Christmas music industry this year is seven-time Grammy award winner, Carrie Underwood. Venturing from her country roots, Underwood has released her first Christmas album, My Gift. Totalling 11 tracks, this album ranges from the classics of "Silent Night" and "O Come All Ye Faithful" to "Hallelujah", a new single written and co-sung by John Legend. 
   My Gift also includes an original single named "Let There Be Peace", and the album even features David Campbell leading a world class orchestra. 
   The cover of the physical CD shows Underwood donning a beautiful ruby gown with frills spilling onto the snow-filled ground. To top off the frigid winter look, she's surrounded by snow-covered pine trees, but also adds a sense of isolation to the image.
   Another Grammy-winning artist has stepped under the mistletoe, with Tori Kelly releasing her Christmas album, A Tori Kelly Christmas. 
   Like many other holiday albums, A Tori Kelly Christmas incorporates many traditional Christmas carols including "O Holy Night", "Silent Night", and "O Come All Ye Faithful." However, Kelly sprinkles in some of her own songwriting magic with two original songs called "25th" and "Gift That Keeps on Giving." 
   Her single "25th" offers lyrics of warmth and union in a time of isolation, especially accentuating the Christmas spirit when people are together both in spirit and physically. 
   Including the globally famous "Hallelujah", Kelly sings a soulful cover of Leonard Cohen's Christmas carol in the soundtrack for the animated film, Sing. 
   Since Christmas is her favorite holiday of the year, Dolly Parton decided to celebrate this Christmas with the release of her new album, A Holly Dolly Christmas. 
   Parton brings a cup full of Christmas cheer with the single "Christmas on the Square" with a cheerful, jiggy beat to the song's melodies.
   Even collaborating with the King of Christmas himself, Dolly Parton duets with Michael Bublé on the track, "Cuddle Up, Cozy Down Christmas." As if drinking a glass of wine on a cold Christmas night wasn't romantic enough, Parton and Bublé particularly loved singing the phrases "cuddlin' with you" and "snugglin with you" at least two or three times. 
   A Holly Dolly Christmas even includes "All I Want for Christmas is You" by Mariah Carey, but this time with a surprising twist. Along with Dolly Parton herself, Jimmy Fallon has been invited to offer his vocals for this Christmas classic. 
   With these albums  playing in the background, boredom sure wasn't a likely factor this holiday season. While it seems like the world has frozen time, the one thing that's been continuous is the constant production of music to the general public. 
   And true to that point, all of these artists have produced albums for the sole purpose of reigniting that Christmas cheer into a world that's turned grey. 
   With "Silent Night" playing faintly in the background, allow yourself to drink a warm mug of hot chocolate, perhaps even sitting near the flickering fireplace. Look up at the night sky, and see the cold but glittering stars in the distance. Think about any shining stars that are in your own life, and perhaps the song will have already done its job. 
Leave a Comment