How Black History Month Ended Up in the Shortest Month of the Year
It's time to honor and celebrate black history, culture, and society.
More stories from Mirabella Gibson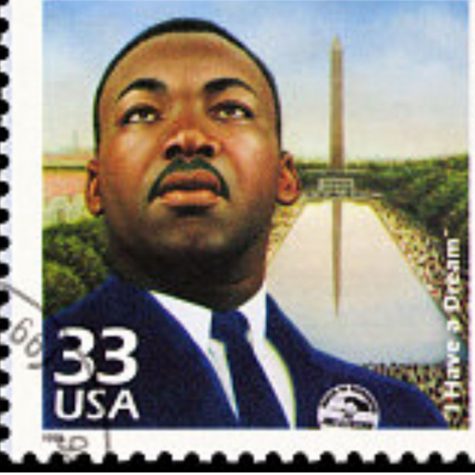 Ah, it's that time of the year again. It's time to honor and celebrate black history, culture, and society. When this time of the year comes around, many rush to think about famous historical figures such as Martin Luther King Jr., who stood up for black communities in times of trouble, or Rosa Parks, who positioned herself to be equal with others despite race. With the thoughts of these historical figures comes the question of why society chose February for Black History Month as the shortest month arises. 
     Black History Month all started with Carter G. Woodson. Woodson was one of the first scholars to study the history of the African diaspora, including African-American history, at Harvard University, The University of Chicago, and Berea College. According to the NAACP, Woodson authored numerous "scholarly books on the positive contributions of Blacks to the development of America," and also "published many magazine articles analyzing the contributions and role of Black Americans." He believed in the values of equality and representation, forming bases first in his fraternity, Omega Psi Phi. His message was simple: blacks need to take pride in their heritage and other Americans need to acknowledge it. After years of advocacy for a month dedicated to black history, he made ends meet and started the first celebration and dedication to blacks around America. 
     Many people say February, the shortest month, was chosen for Black History Month for reasons of prejudice. However, this is not the case. 
     On February 7, 1926, Dr. Carter G. Woodson and the Association for the Study of Negro Life and History announced the second week of February to be Negro History Week. Historians say Woodson chose this week to dedicate it to life-changing people for the black community because it coincided with the birthdays of Frederick Douglas and Abraham Lincoln. With this establishment, Negro History Week later turned into Black History Month after getting the extremely hard approval of the white supremacy society in the 1930s. 
   The first celebration of Black History Month took place at Kent State one year later, from January 2 to February 28, 1970. Today, people recognize Carter G. Woodson as the "Father of Black History."
     People should pay their respects to the hard work and dedication of the black race despite the many conflicts of the world. Black leaders and everyday citizens should be acknowledged for their intense work towards society. Although arguments about having the shortest month of the year dedicated to black history bring disagreements, it is important to take the time to thank someone for everything they have done today. 
Leave a Comment