What Can The Nation Expect From President Biden's First 100 Days?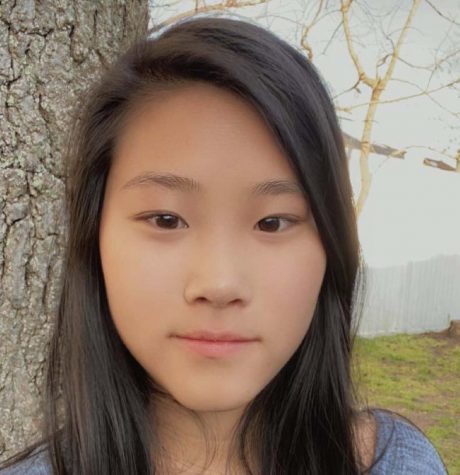 More stories from Antonia Zong
President Joe Biden has officially been sworn into office after a grueling presidential race, and he's wasted no time in signing new measures into the law. 
   Attempting to tackle the most pressing issue at hand, halting Covid-19 in its tracks is at the top of the new president's agenda. It was recently announced that the U.S had reached an agreement to purchase an additional 200 million vaccine doses by the summer to combat this virus. 
  These new purchase plans also include an increase in the amount of vaccines shipped to each state, from 8.6 million doses to 10 million doses each week. 
  With a dramatic increase in these vaccine doses, Biden seems to hope to curb the onslaught of the pandemic as quickly as possible in 2021. 
   Also on his agenda is a nation-wide mask mandate, which will protect the vast majority of the population that hasn't received the vaccine yet. This mask mandate has already been signed into the law, with this mandate only enforced in federal buildings or property such as in airports, on airplanes, buses, or trains. This mandate also applies to federal monuments and national parks. 
   From the inauguration to the slow down of the pandemic, Biden intends to keep Dr. Anthony Fauci by his side to combat the infectious disease. As the U.S detects new and foreign strains of the virus, Dr. Fauci and his team have been working tirelessly to learn more about these mutations, with the recent invasion of a Brazilian covid strain being a prime example. 
   Moving forward from pandemic policies, Biden also has sizable new measures concerning immigration and of former President Trump's controversial ways in dealing with illegal immigration.
   The mistreatment of immigrants at the Mexican border has long been in dispute, even showing up several times during the presidential debates. 
   Per the debates and his recent speeches, Biden has vowed to prevent the further separation of immigrant families at the border. A task force is in the works to reunite lost children with their mothers. Once family union is achieved, Biden plans to give approved applicants temporary non-immigrant visas. 
  These visas would allow incoming immigrants to reside in the U.S while permanent visas finish processing, and would also allow immigrants to escape the rather deplorable conditions of the holding camps at the border. New legislation would also be implemented to assure that immigrant parents can safely travel over the border with their minor children without fear of separation. 
   Social justice is also a primary goal of the Biden administration, with their sights focused on extending racial equality in accordance to voting rights. One of his goals is to extend the Voting Rights Act, which granted suffrage to African Americans without any form of barrier in 1965. 
  Although this legislation was signed in 1965 by President Lyndon B. Johnson, this bill was ultimately stripped away by the Supreme Court in 2013. Biden hopes to urge Congress to approve of the Voting Rights Act so that the suppression of the right to vote in any state won't be a pressing issue. 
   Key priorities for the Biden administration also include improving the accessibility to higher education, reducing student debts for minorities, and implementing measures to increase homeownership among minorities. 
   On June 1, 2017, President Trump formally announced the U.S's withdrawal from the Paris Climate Accords, shocking world leaders around the globe. However, President Biden declared that one his top priorities would be to reenter the U.S back into the global effort to combat climate change. 
   And true to his word, President Biden signed for the reentry of the U.S into the Paris Climate Accords within the first 24 hours of his first day in office. 
   President Trump's direction toward energy usage revolved heavily around the continued usage of nonrenewable fossil fuels. Biden, however, intends to lead the nation into a future that mainly relies on renewable and clean energy. One major proposal involves a $2 trillion plan on clean energy that would focus on the research and development of utilizing renewable energy efficiently. 
   While his term has just begun, President Biden has many new reforms and bills to introduce to the expectant nation. Whether these reforms actually come to fruition in terms of benefiting the American people, that will become clearer after the first 100 days of his term. 
Leave a Comment